First aid course for children and infants
11/27/2018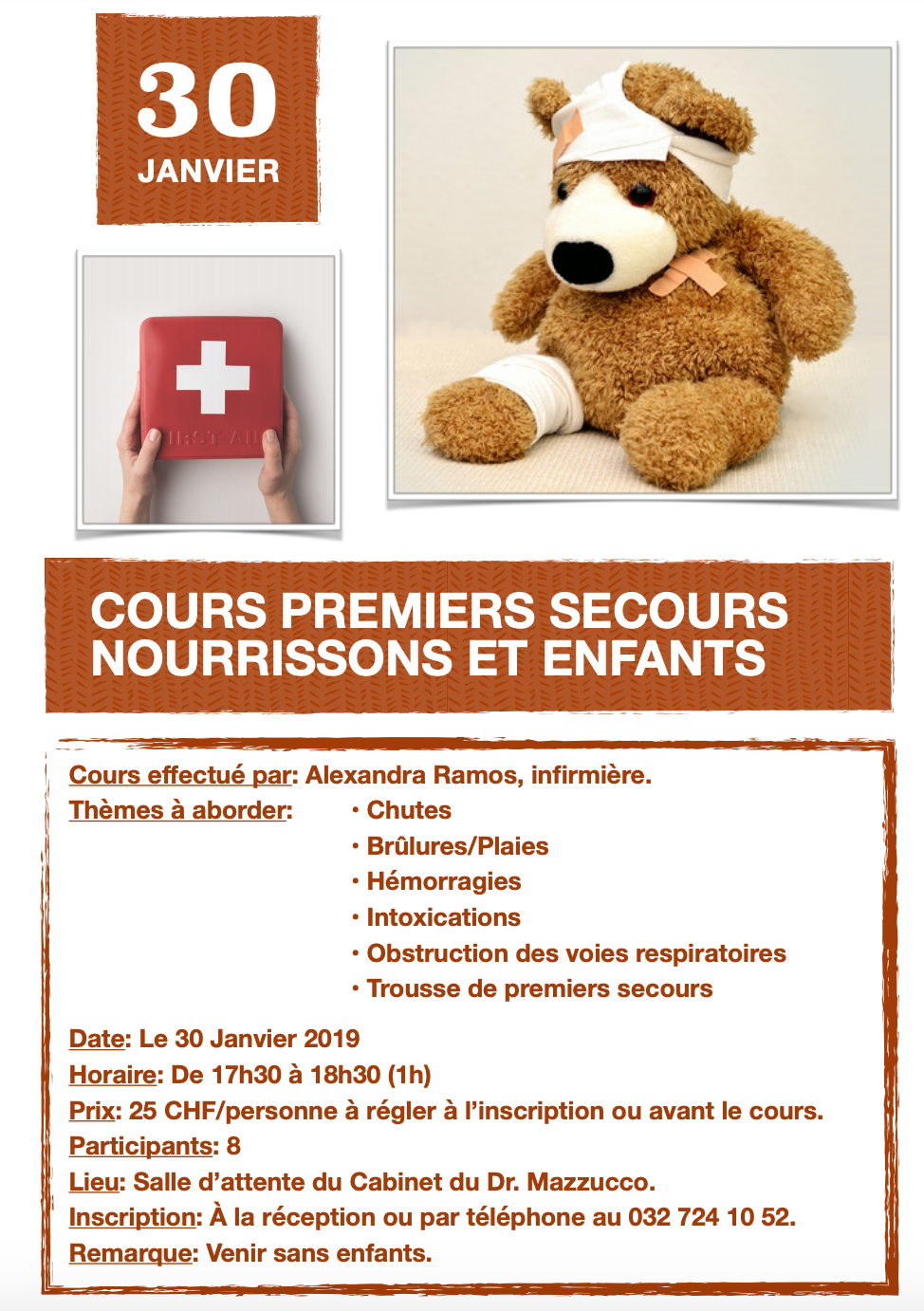 SAVE THE DATE!
Come assist to a useful class conducted by our nurse Alexandra Ramos on January 30th.
Course conducted by: Alexandra Ramos, nurse.
Topics to be addressed:
• Falls
• Burns / Wounds
• Hemorrhages
• Intoxications
• Obstruction of the respiratory tract
• First aid kit
Date: January 30th, 2019
Time: From 17:30 to 18:30 (1h)
Price: 25 CHF / person to pay at registration or before the course.
Participants: 8
Location: Dr. Mazzucco's waiting room.
Registration: At the reception or by phone at 032 724 10 52.
Note: Please come without your children.