How to make an appointment for an emergency online?
04/30/2018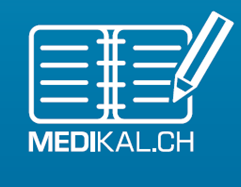 Find out how to make an emergency appointment online on Medikal.ch
How to make an appointment for an emergency on the internet?

Emergency appointments are put online every day according to our availability except Wednesday afternoon (reserved for checkups of schoolchildren).
You can make an appointment if:
1) Your child is already patient of our cabinet.
2) You have already registered your child on www.medikal.ch
By using Medikal.ch you can see the available slots in the cabinet agenda.
Please note that these appointments are reserved for an acute illness of your child (fever, vomiting, diarrhea, otalgia, cough, conjunctivitis, acute pains, rashes etc.).
EMERGENCIES: Monday morning and afternoon
Tuesday afternoon
Wednesday morning
Thursday morning
Friday afternoon
How to cancel the appointment?
Please cancel your appointment by phone, fax or e-mail to avoid the cost of a missed appointment.